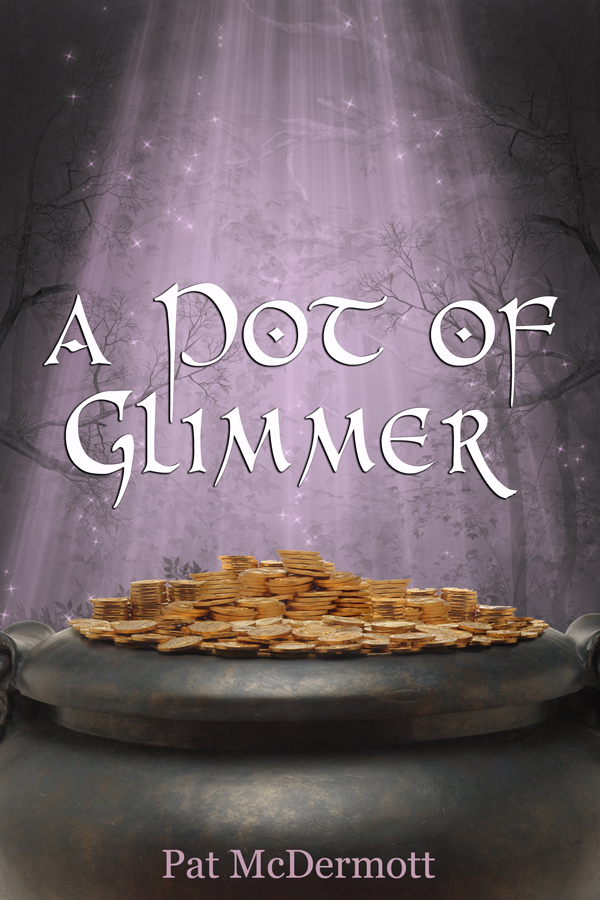 and Other Online Bookstores
A leprechaun's feud with a Viking ghoul
puts Janet and Liam in deadly danger…

January 1014 - Ireland's leprechauns resort to robbery to help the High King, Brian Boru, finance his war against the Vikings. Fledgling leprechaun Awley O'Hay leads a raid on a Dublin mint run by a money master named Steng. Their mission: secure a shipment of coins to pay King Brian's troops their wages. The leprechauns plan the heist with commando precision, but they hit a glitch. They make their escape from a bloodthirsty mob with the help of Hazel, the uncommon sister of one of the leprechauns. Steng's vengeful ghost troubles Awley for centuries. So do Awley's forbidden feelings for Hazel.

July 2015 - Janet Gleason has had her fill of fairies. They've plagued the American teen since she arrived in Dublin and spoiled her budding romance with her gallant friend, Prince Liam Boru. When Janet's grandfather, the U.S. Ambassador to Ireland, throws a Fourth of July celebration, Liam reluctantly attends with the rest of the royal family.

Also attending are several uninvited guests. A fairy witch named Becula arrives with Hazel, her clever and quirky protégée. The unplanned appearance of Awley O'Hay and his leprechaun pals not only stirs Awley's fondness for Hazel, it also triggers a chilling visit from his ancient enemy, an undead monster hungry for human flesh.

Liam and Janet fall into a nightmare that tests their courage in ways they never imagined. Nor did they imagine that real leprechauns are nothing like the "little men" of Irish lore.