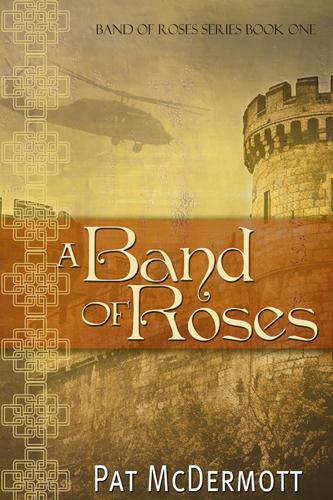 Book One in The Band of Roses Series
Ancient Irish traditions remain strong in a world where High King Brian Boru survived the Battle of Clontarf and established a dynasty that rules Ireland to this day. When greed for oil prompts England's Regent to claim an Irish island in the North Atlantic, Ireland's Crown Princess Talty becomes a pawn in a murderous plot to seize the throne of England.

From Japan to California to an eleventh century Ireland preparing for the Battle of Clontarf, Talty must hide her true identity, though she can't hide her ingrained training as a member of the Fianna: the warriors who guard the Kingdom of Ireland. She brings home a discovery worth more than any oil well, yet all she wants is to return to her family and Neil Boru, the adoptive cousin she secretly loves and cannot have—or so she thinks. Neil has a secret of his own, one that emerges as the Boru clan works with MI6 to thwart an invasion of Ireland and bring Talty home.